Accommodation


All participants are free to book a hotel of their choice in Zaragoza.
The organization recommends the hotels listed below because of the proximity to the auditorium, services and prices. All these hotels are nearby the auditorium where the conference will be hosted.
Please book your accommodation as soon as possible in order to guarantee your accommodation preferences.


Hotel Gran Via ***

The hotel offers special prices for CEN participants. In order to make your reservation contact the hotel directly indicating that you are a CEN participant.

Price: 63 eur. room/night. Breakfast included.

Contact details:
Website: https://www.granviahotel.com/Inicio/w/es-ES
Telf: +34 976 229 213
email: info@granviahotel.com
Address: Paseo Gran Via 38, Centro, 5005 Zaragoza (Spain)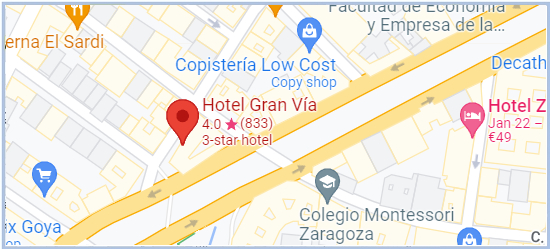 Hotel Ilunion Romareda ****
Address: C. de Asín y Palacios, 11, 50009 Zaragoza (Spain)
Online reservatons and information website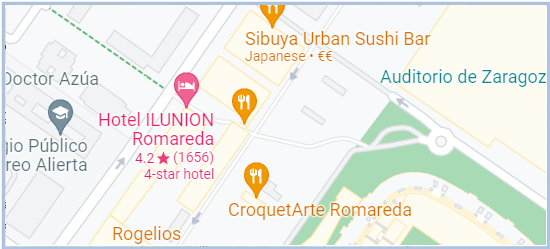 Hotel Zaragoza Royal ***

The Hotel offers 20 double rooms for single use to CEN participants with special price. In order to make your reservation contact the hotel directly indicating that you are a CEN participant.

Price: 65,97 eur. room/night. Breakfast included.

Contact details:
Website: https://www.aa-hoteles.com/es/hotel-zaragoza-royal
Telf: +34 976 214 600
email: recepcion.royal@aa-hoteles.com
Address: Arzobispo Domenech, 4-6, Centro, 50006 Zaragoza, (Spain)